FOR EFFORTLESS ASSESSMENT OF MECHANICAL PROPERTIES COMPLYING WITH INDUSTRIAL STANDARDS
ONE Optical Extensometer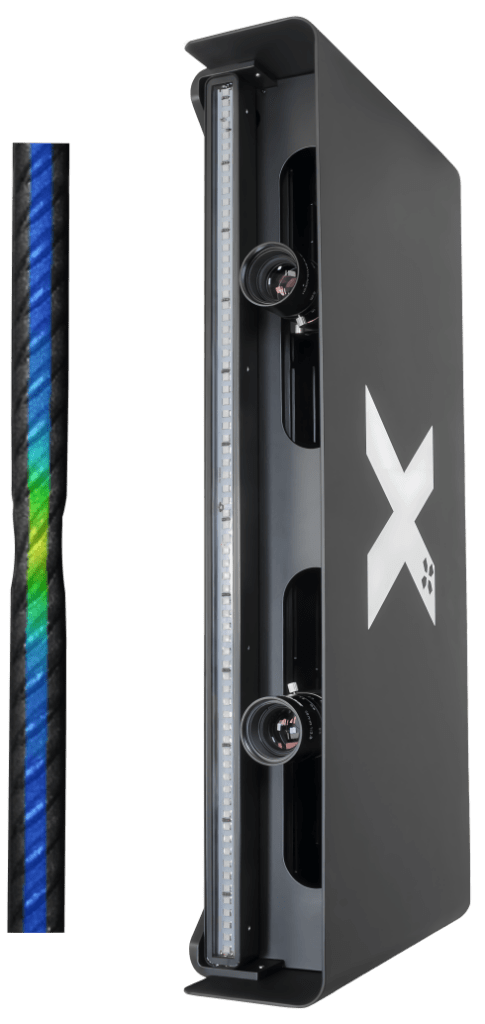 ONE-ROD Optical Extensometer
3D ONE Optical Extensometer
HT Optical Extensometer
OPTICAL EXTENSOMETRY FOR MATERIAL TESTING
Compliance with ISO 9513: Class 1 (Class 0.5); ASTME 83-10: Class B-1
Compliance with ISO 6892-1 in the strain rate control mode
All measuring devices are suitable for evaluating anisotropic properties according to ISO 527-1
Applicable to high-temperature and climate-chamber measurements according to ISO 6892-2
Axial and radial neck detection and many more features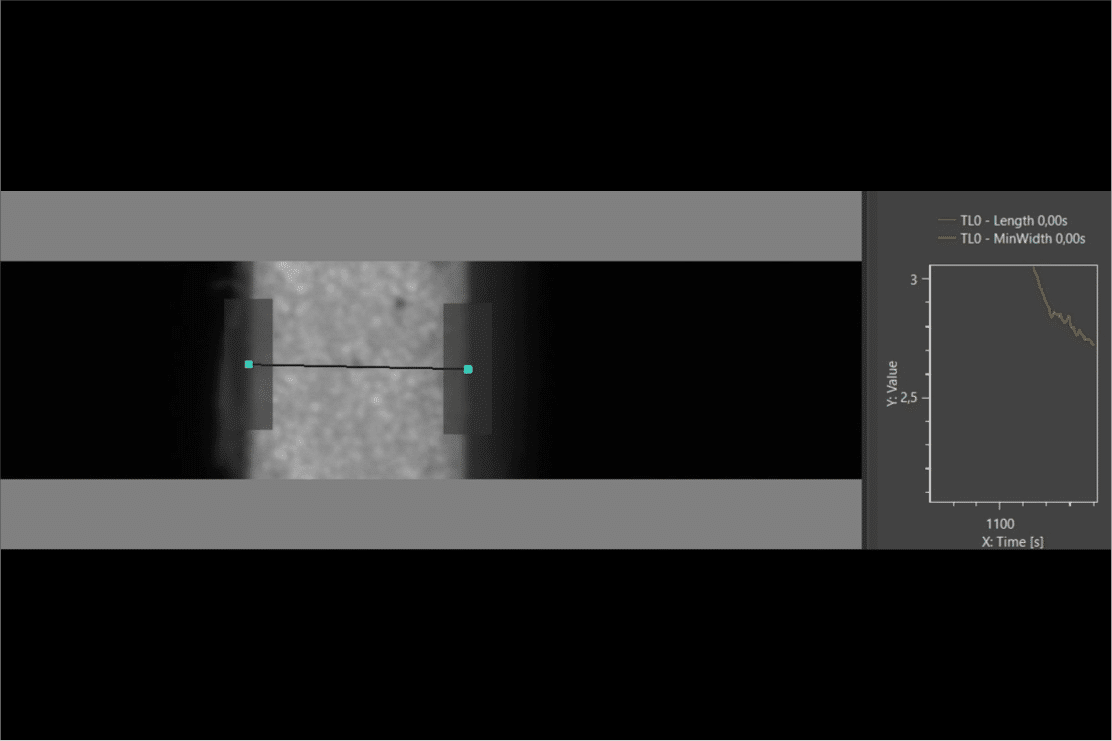 Miniature Specimen Measurement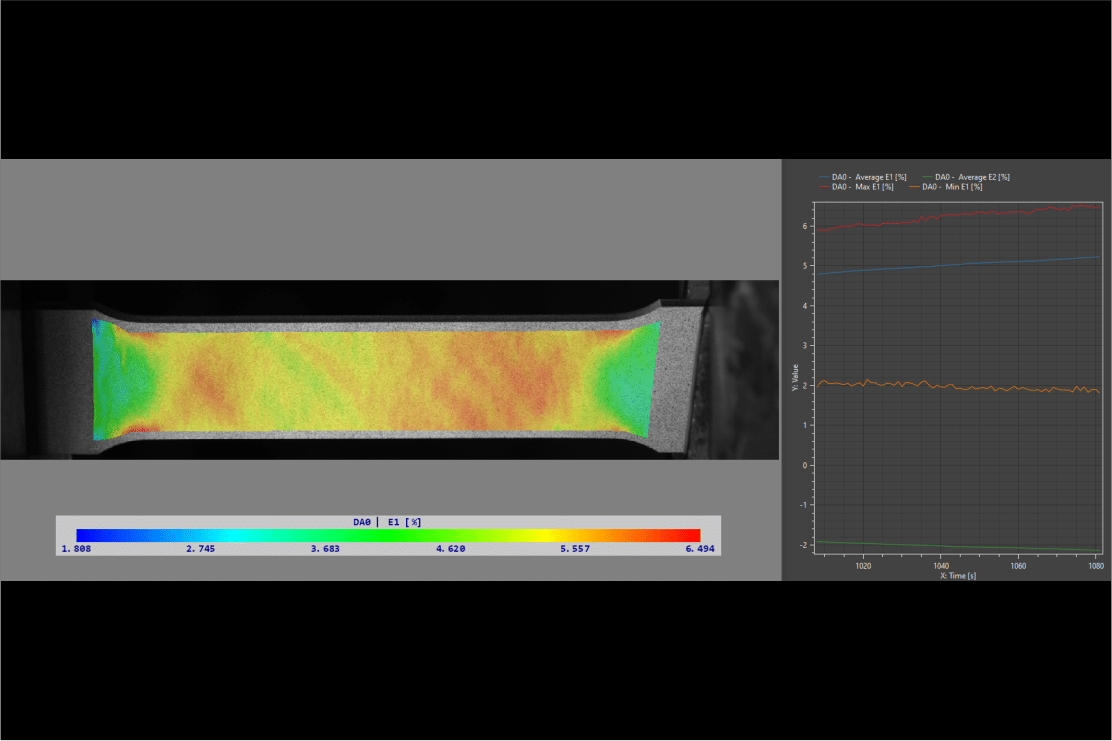 Tensile Test Strain Map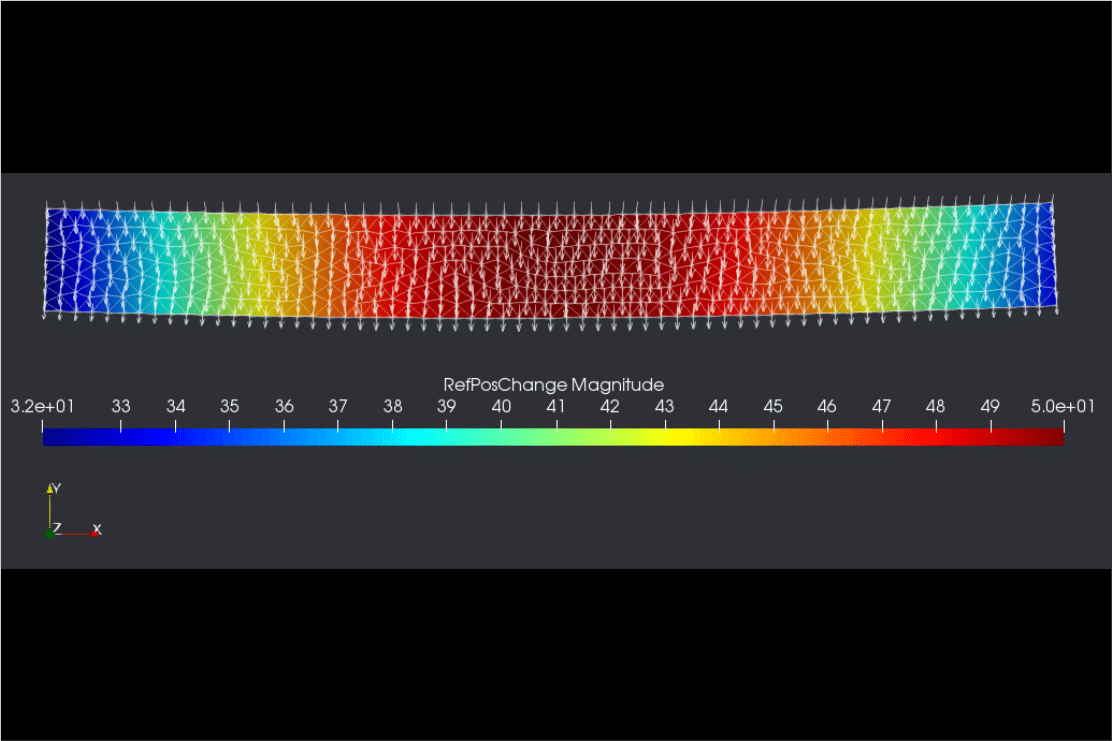 Flexural Test Motion Analysis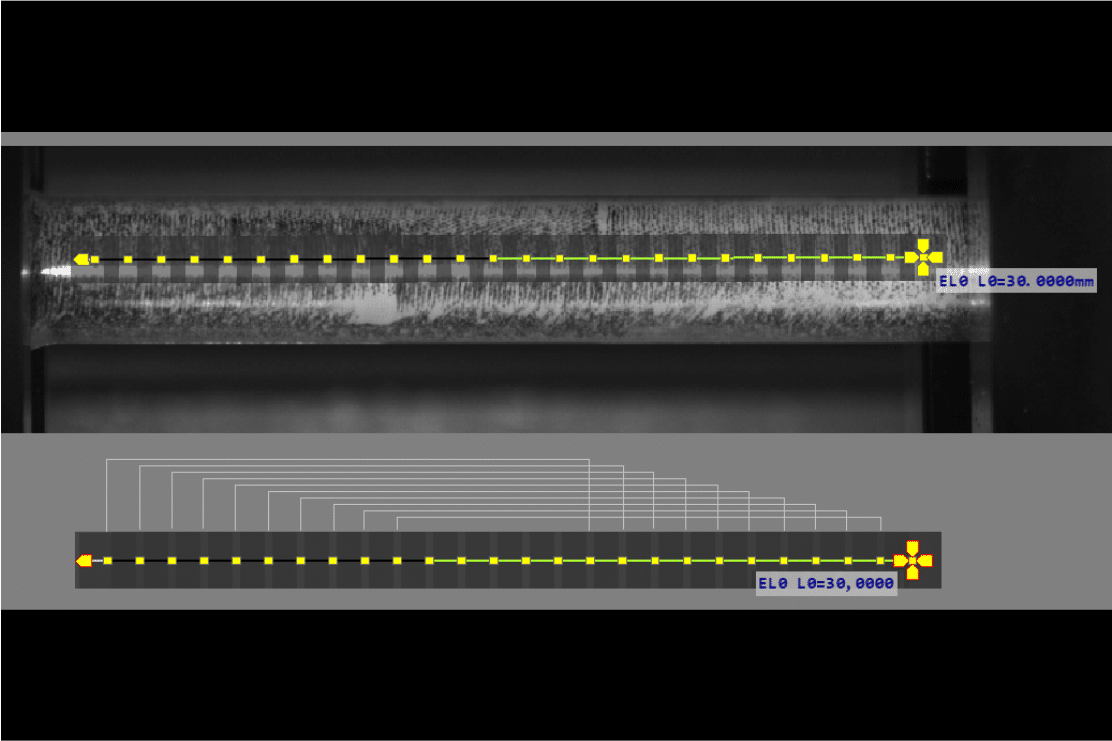 Extreme Line Probe Feature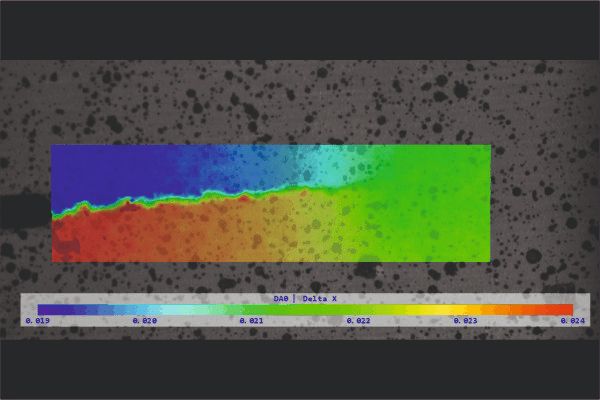 Crack Growth Measurement
ALL OUR DEVICES ARE POWERED BY OUR VERSATILE DIGITAL IMAGE CORRELATION SOFTWARE
The Alpha DIC software is an industry-recognized instrument for optical measurement and analysis of deformation, vibration, and strain of virtually any material or structure.
Alpha follows a modular approach offering optimized ergonomy for advanced research and routine measurement
Alpha has a wide palette of engineering testing options and software tools for any type of testing (tensile, compression, torsion, shear, flexural)
Alpha DIC is founded upon the digital image correlation measuring technique and offers cutting-edge machine vision technology with specialized features
ONE Series Optical Extensometer
ONE TECHNICAL DATA
| | M2 | M5 | M9 |
| --- | --- | --- | --- |
| RESOLUTION | 2.3 MPx | 5 MPx | 9 MPx |
| FRAMERATE | 43 FPS at full res | 75 FPS at full res | 32 FPS at full res |
| PIXEL SIZE | 5.86 µm | 3.45 µm | 3.45 µm |
| SPECIMEN SIZE | 1 mm – 100 m | 1 mm – 100 m | 10 mm – 100 m |
| DATASHEETS | ONE M2 | ONE M5 | ONE M9 |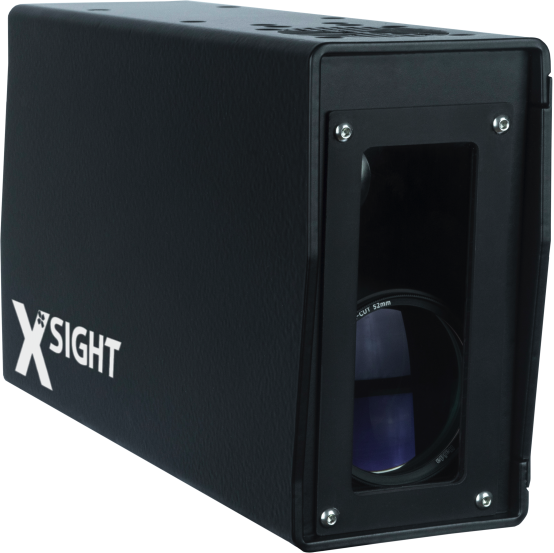 HT Optical Extensometer
HT is a professional optical extensometer for high-temperature applications suitable for temperatures ranging from ambient temperature up to 1400 °C.
The HT uses the same user-friendly DIC software interface as the ONE series, which allows you to focus on the experiment and data acquisition. Besides materials testing at elevated temperatures, the HT is suitable for any application requiring a precise and accurate optical extensometer with a small field of view.
HT TECHNICAL DATA
Field of View: 47 × 41 mm
Resolution ISO 9513: Class 0.5
ASTME 83: Class A (GL > 15 mm)
Gauge Length: Selectable single or multiple gauge lengths
Sampling Rate: 75 – 200 Hz
Axial and radial neck detection
Lighting: Auto-switching monochromatic light
ONE-ROD Optical Extensometer
ONE-ROD is an easy-to-use optical extensometer optimized for tensile testing of reinforcing steel.
The unique ITT functionality of X-Sight's DIC software allows for the measurement of specimens with an oxide or rust layer falling off significantly, which causes standard optical extensometers to become ineffective.
The ONE-ROD measuring system aims to be as simple and precise as possible concerning minimum requirements for specimen preparation and calibration.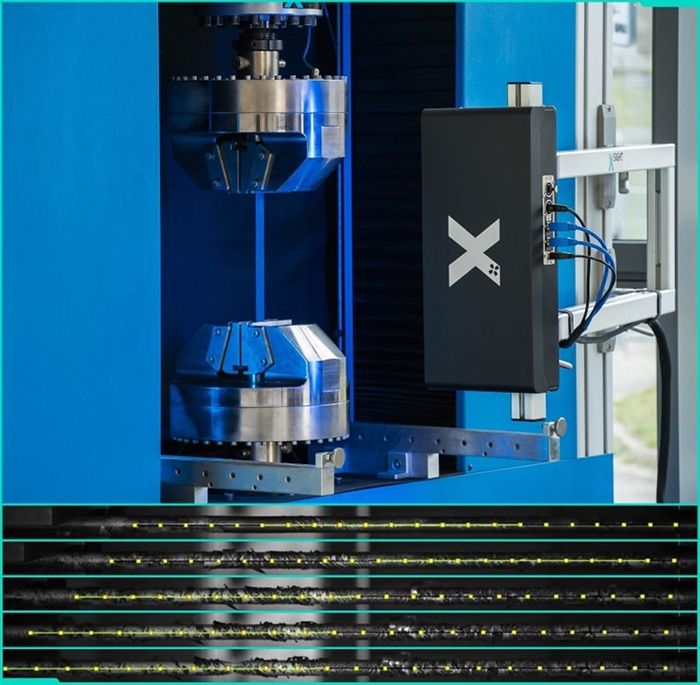 ONE-ROD TECHNICAL DATA
2 × 2.3 MPx industrial cameras
Lighting: 500 mm LED light
Field of view: 550 × 100 mm
Sampling rate: > 40 Hz
USB relay for light control
Weight: approx. 3.5 kg
Dimensions: 420 × 187 × 79 mm
Power supply: 24 V 1A – 500 mm
Fixed working distance (approx. 560 mm)
Connection: 2 × USB 3.0; 1 × USB 2.0; RJ45
Complies with ISO 9513: Class 1
Complies with ASTM E83-10a B1 for L0 > 25 mm