X-SIGHT DIC
Easy-to-use optical strain and displacement measurement with high accuracy
OPTICAL EXTENSOMETERS
OPTICAL EXTENSOMETRY FOR MATERIAL TESTING
DIC SYSTEMS
Advanced DIC measuring systems for optical investigation of your experiments.
Easy-to-use optical strain and displacement measurement with high accuracy
OPTICAL EXTENSOMETRY
FOR MATERIAL TESTING
DIC-based systems are suitable for routine measurements in real-time but also offer the possibility of post-process analysis to meet the expectations of today's R&D laboratories.
2D AND 3D DIC SYSTEMS
FOR STRAIN ANALYSIS
Advanced DIC measuring systems for optical investigation of your experiments. The accurate and detailed results will help you understand the mechanical behavior of tested components and enhance your numerical models.
APPLICATIONS
OPTICAL MEASUREMENT OF DEFORMATION, STRAIN, DISPLACEMENT, DEFLECTION, AND MOTION TRACKING
OPTICAL EXTENSOMETRY
FOR MATERIAL TESTING
Compliance with ISO 9513: Class 1 (Class 0.5); ASTME 83-10: Class B-1
Compliance with ISO 6892-1 in the strain rate control mode
All measuring devices are suitable for evaluating anisotropic properties according to ISO 527-1
Applicable to high-temperature and climate-chamber measurements according to ISO 6892-2
Axial and radial neck detection and many more features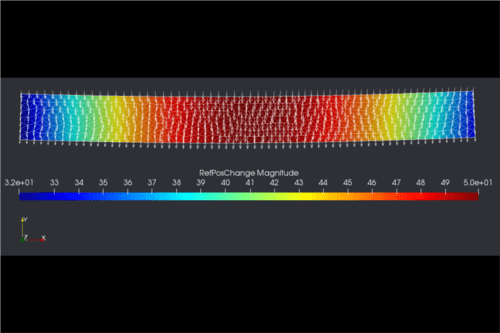 Flexural Test Motion Analysis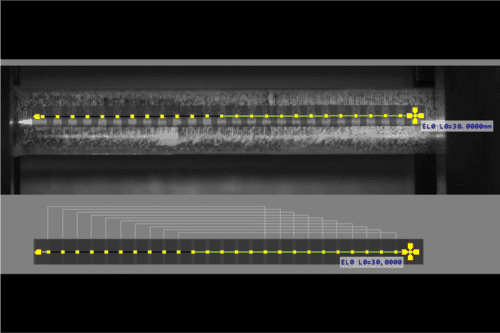 Extreme Line Probe Feature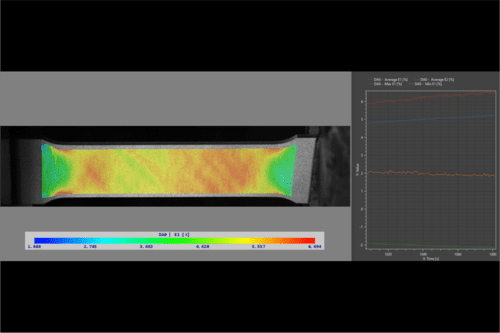 Tensile Test Strain Map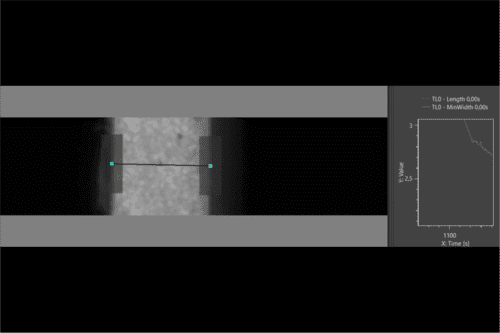 Miniature Specimen Measurement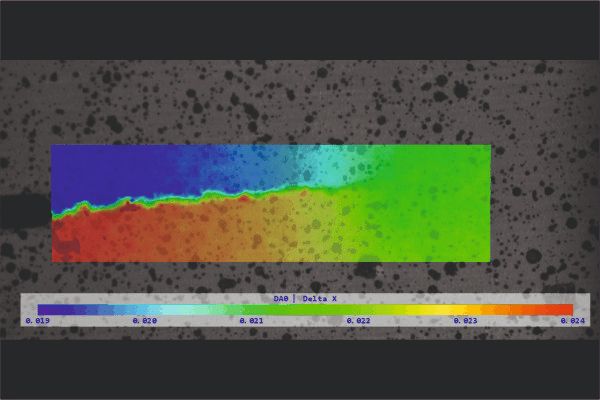 Crack Growth Measurement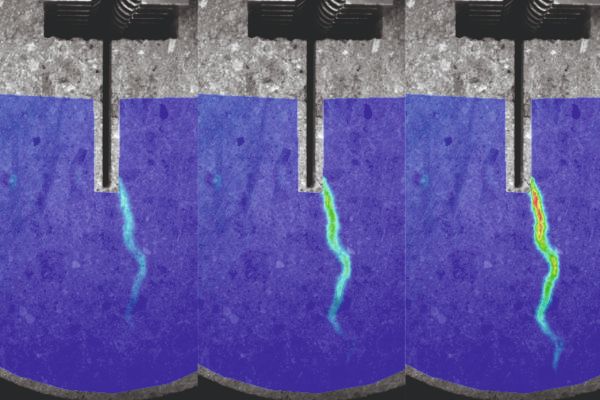 Crack Growth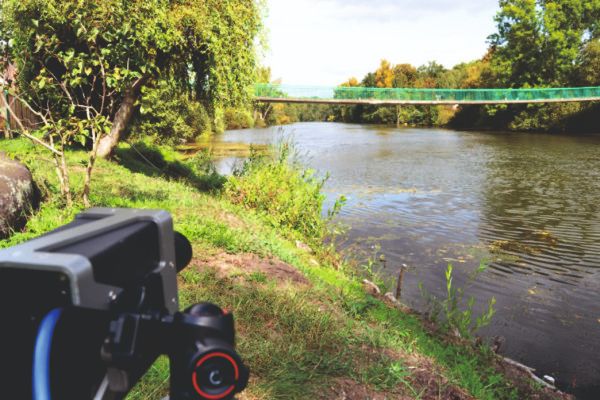 In Situ Structural Health Monitoring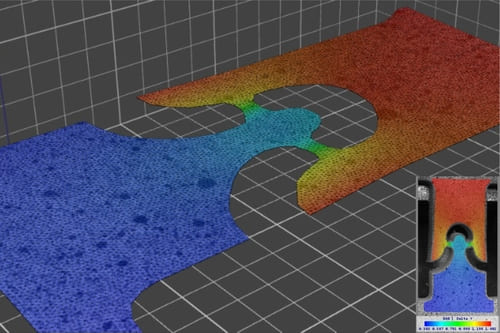 3D DIC Strain Analysis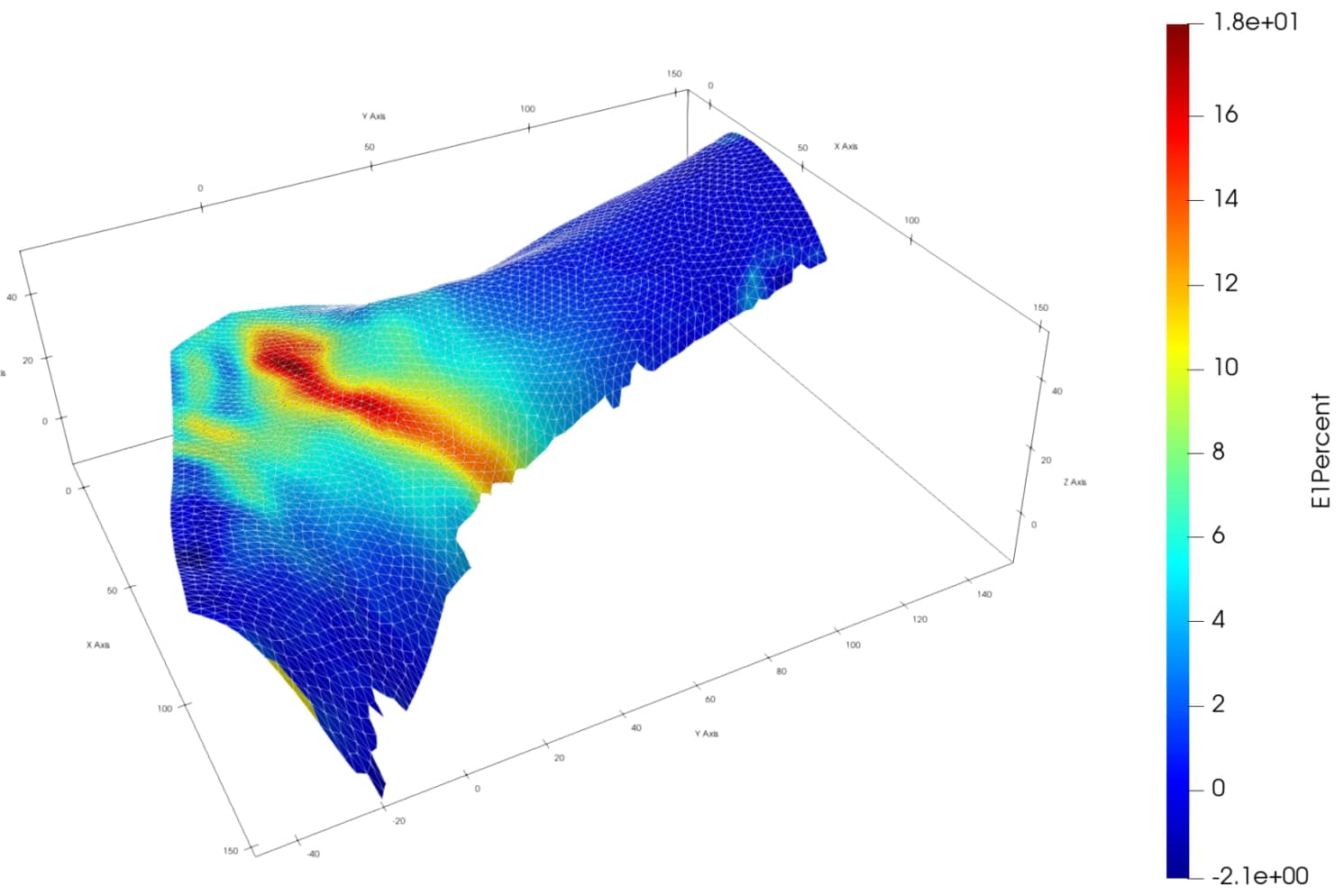 In Vivo Measurement of Strain and Displacement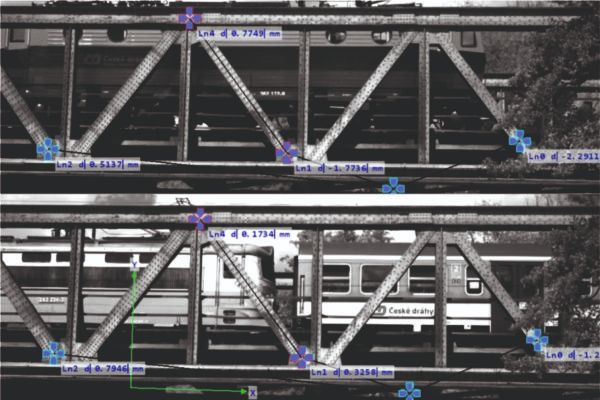 Measuring Displacements of a Railroad Bridge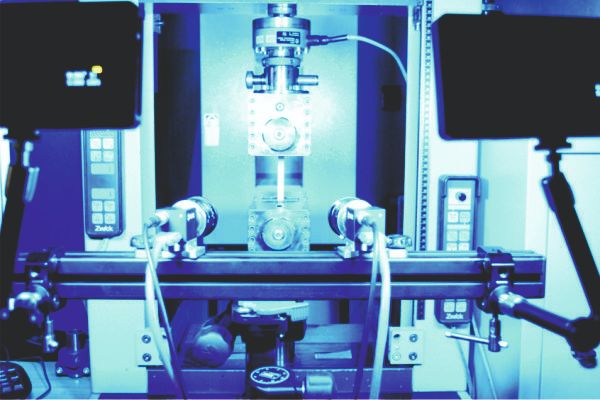 3D DIC Tensile Testing
DIGITAL IMAGE CORRELATION FOR EXPERIMENTAL INVESTIGATIONS
Measure and qualify what is beyond the visual perception of your eyes
From microchips to bridges – measure micro-scale samples or macro-scale structures with precision and micrometer resolution
Comprehensive 2D and 3D measurement of planar and non-planar specimen
RECENT POSTS

Introduction Optical measurement is today an inherent part of research and development in engineering sciences. It is apparent that no measuring…

Introduction Out-of-plane movement is an issue that can cause a serious deviation during measurement with 2D systems. In the case of…

The 2023 summer update brings a new major version of the DIC measurement software ALPHA. We are Xsighted to present…
WE SEEK NEW OEM PARTNERS AND WE WORK WITH CURRENT PARTNERS COLLABORATIVELY TO ENSURE OPTIMAL PRODUCT CUSTOMIZATION.
We strongly emphasize the important aspect of developing cutting-edge DIC measuring devices, which means collaborating with the right partners possessing valuable technological and economic insights. Our cross-functional team of sales and engineering experts gets you on the right track – fast. We have the flexibility to customize the development path in order to achieve speed to market objectives and define better standards for DIC-based products.
Contact us via the form below or via email e-sales@xsight.eu
TRUSTED BY